How Much Does a Website Cost in CT?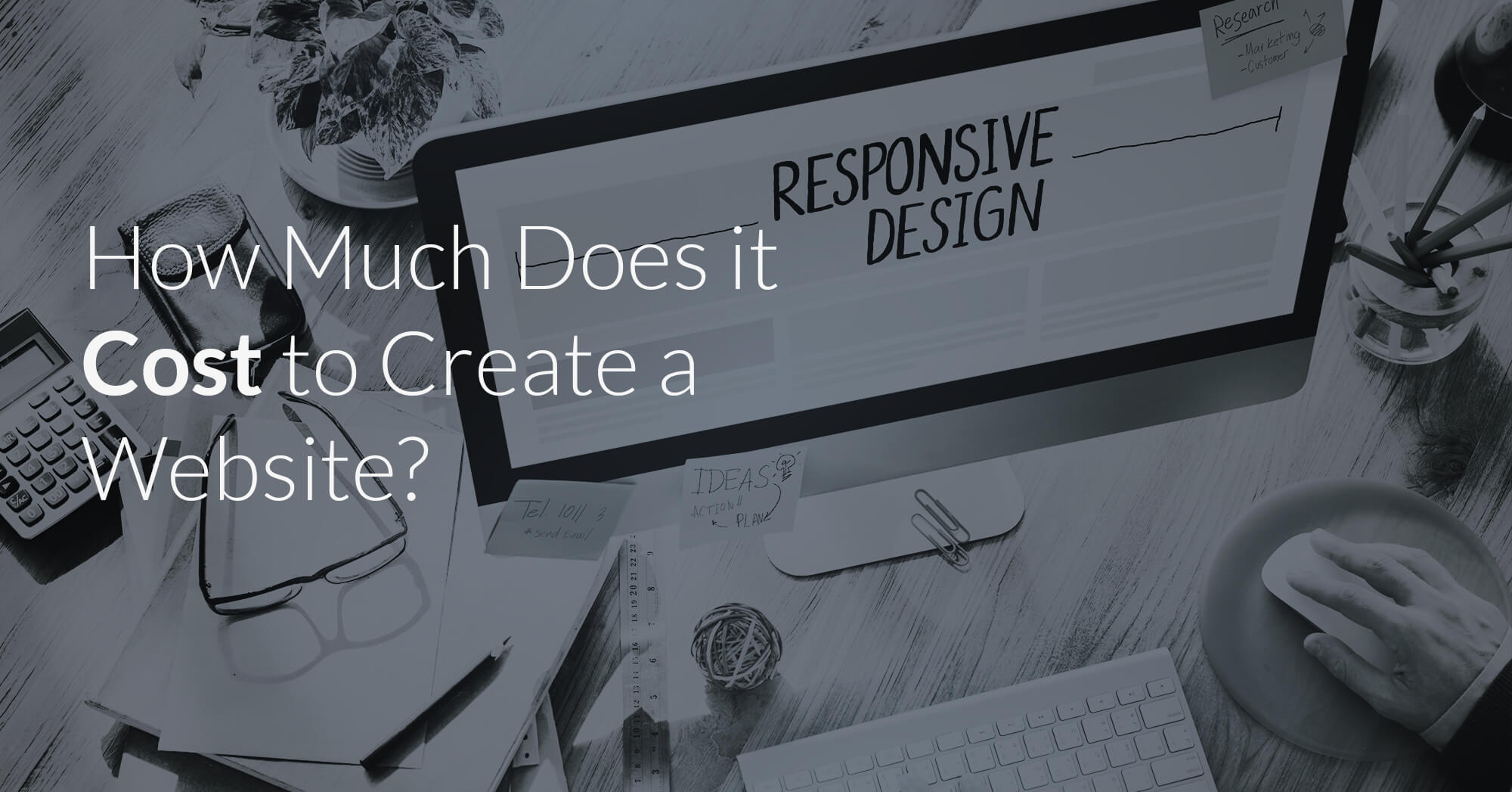 There is a distinct difference between amateur websites and the work of a professional development team. If you don't see the value in hiring a firm, then you can stop reading now-- GoDaddy is the place for you. Essentially, there are two types of website builders and customers: there are those who need and produce commodity websites and those who need the website to produce actual leads, a return on the investment, and a relationship with someone who can get them down the road.
If you are looking for a commodity website from a design template, or a quick DIY scenario, then you can expect to pay under a thousand dollars, and you should be relatively happy with the end product. There is not a lot to it and if you don't plan on needing ongoing support or help, something like this might be right for you. For everyone else, you are probably still wondering, "How Much Does a Website Cost?"
What Type of Website Are You Looking For?
First things first, you need to decide what you NEED and then what you WANT from your website. When you come to us, we'll go over the different types of websites that we can make (and that's pretty much anything you can dream up)and discuss with you what you are looking for in a new website. Based upon your business, your objectives, and your budget -- together, we can then price out your new website.
The Beginner Website
The beginner website will cost you between $1,200.00 and $2,500.00. Although you can spend more or less than those figures, I wouldn't recommend it. First, there is a definite correlation between the quality of work and a decreasing price. Anyone who charges more may have their own best interest at heart. What can you expect from a beginner website? Typically, five to seven pages; a brochure site with limited functionality where prospects and customers can review your products and services. These days, most web developers will install Google Analytics at no charge and show you how to read them.
The Custom Website
A custom website will likely cost you somewhere between $2,500.00 and $10,000.00. At this price point, you will end up with a website that is tailored to meet your marketing needs and it can include landing pages, downloads and client interaction. You can expect custom art design and mid-level functionality. In addition, many of these sites include a CMS (Custom Management System) that will allow you to maintain your own content and messaging. Typically, at this price point, your developer will also include some basic Search Engine Optimization, and he or she can make sure that your Website shows up on different devices such as smartphones and tablets.
Custom Business Solutions in CT
These highly complex websites include custom functionality that you are not going to find elsewhere and they often cost somewhere between $10,000.00 and $100,000.00. There are a limited number of companies that can perform well in this area because web application development for custom solutions is daunting for most Web developers. Typically, to get started, there is a specifications phase that outlines how the system will work, and what it will look like as a finished product. This way, everyone is on the same page before programming begins. If your developer shies away from or doesn't offer a specifications phase, do not continue with their service. These types of applications such as e-commerce, membership sites, client portals, and other custom applications can be complex and require an extreme investment in research, development, and implementation to ensure a seamless website experience.
These are factors that can add cost/time to your project:


The Client: Are you picky or disorganized? Do you need constant reassurance or are you slow to pay? A good Web developer knows how to spot these traits, and will build something into the cost of the project to protect themselves.
Technical Details: Who is hosting the site and email? Is it some 3rd party hosting company with tech support in a non-English speaking country? Is the developer going to wait on hold for hours? Who is going to pay for the developer's time?
Marketing: How much help will you need? Do you need Search Engine Optimization? One time? Ongoing? What about landing pages, offers, video, and full inbound marketing services and lead management efficiency software?
Although there are a lot of variables with each specific project, and though everyone has different goals, working with a firm that can help strategize and then implement your plan is exactly what you need. This goes a long way towards ensuring success for you and your CT Web Design project. Ready to get started? We're looking forward to helping your business get to the next level with our custom Web Design Services in CT.
Contact Palm Tree to discuss the costs associated with Web Design Services in CT or to obtain a quote.